IS2000236512 - Kyrrð frá Stangarholti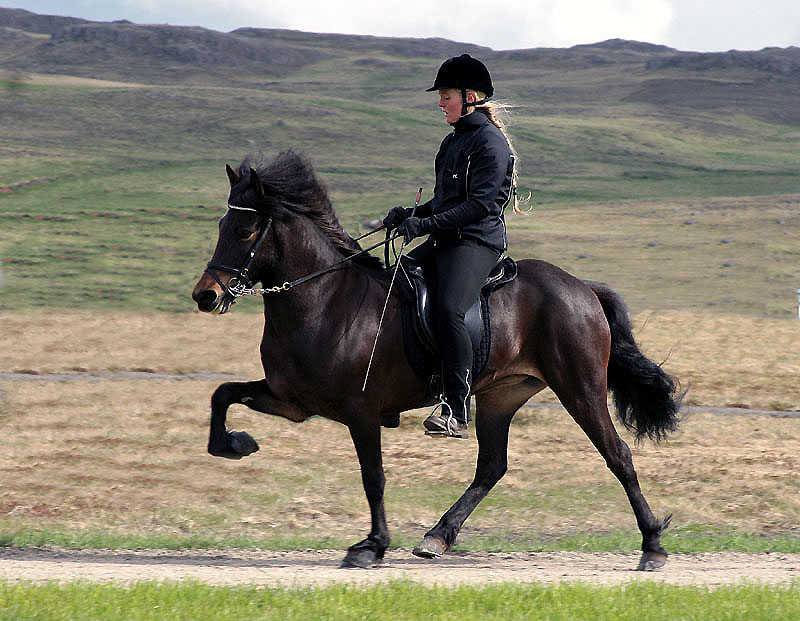 | | |
| --- | --- |
| | Bay |
| | Suðri frá Holtsmúla 1 |
| | Lygna frá Stangarholti |
| | Mette Camilla Moe Mannseth |
| | Mette Camilla Moe Mannseth |

Honorary prize for offsprings
2020
Kyrrð is out of the foundation mare, Lygna frá Stangarholti and Suðri frá Holtsmúla 1, a triple Icelandic champion in fourgait. Kyrrð was shown 5 years old in 2005 and received a good 4-gaited evaluation, thereof 9.5 for head but she has exceptionally expressive face. A year later she received 8.13 for conformation and 8.12 for ridden abilities, thereof 9 for gallop, spirit and the rare 9.5 for canter. At Landsmót the same year, she furthermore received 9 for trot and received 8.13 for ridden abilities and a total of 8.13 also.
Kyrrð has great temperament and is very cooperative, with springy and soft movements. Due to her quality movements, it was decided to breed her right away after a successful Landsmót. Five of her offsprings have been evaluated and all received 1. prize, most as fourgaiters and performed well in competitions, along with two more offsprings being successful in competition, Ringó and Siríus. Kyrrð's highest offsprings is Skálmöld frá Þúfum, but she received 8.38 in total, thereof 9 for neck, tölt, trot, canter, spirit, general impression, walk and slow tölt, which is a 8.97 for ridden abilities without pace. Kyrrð received honorary price for offsprings in 2020.

Offsprings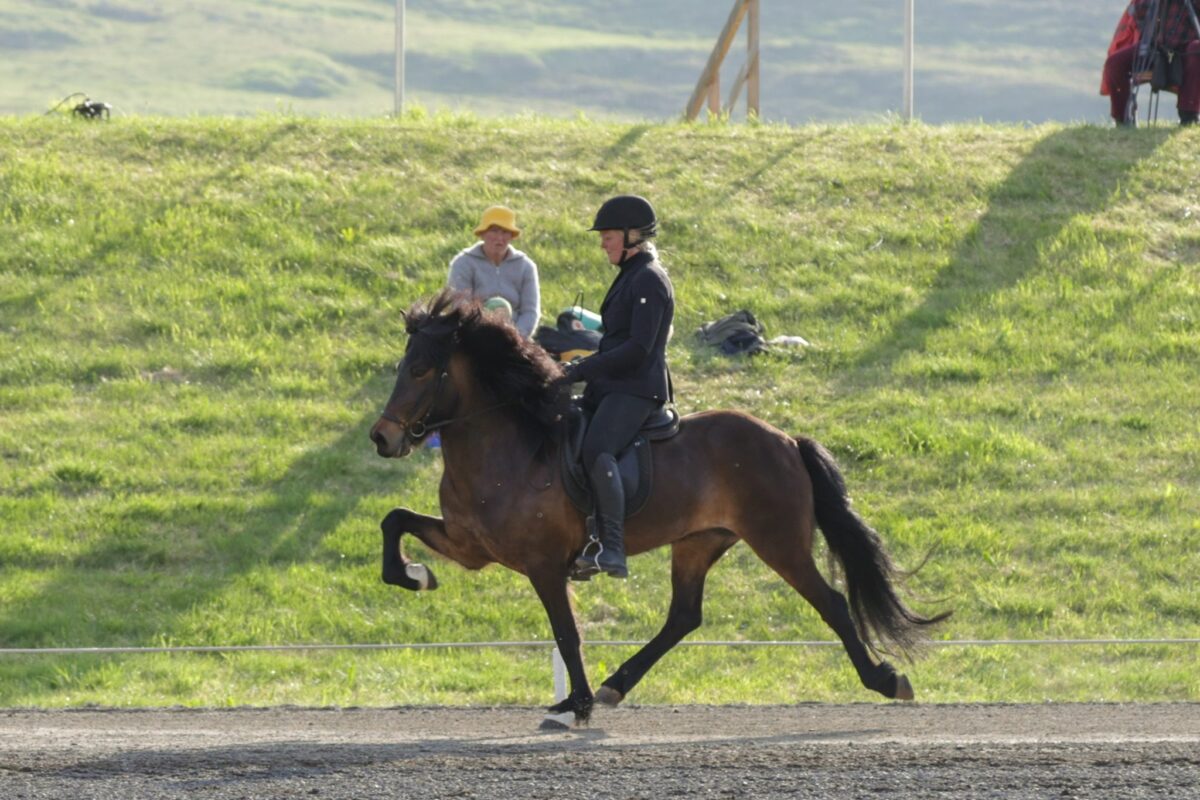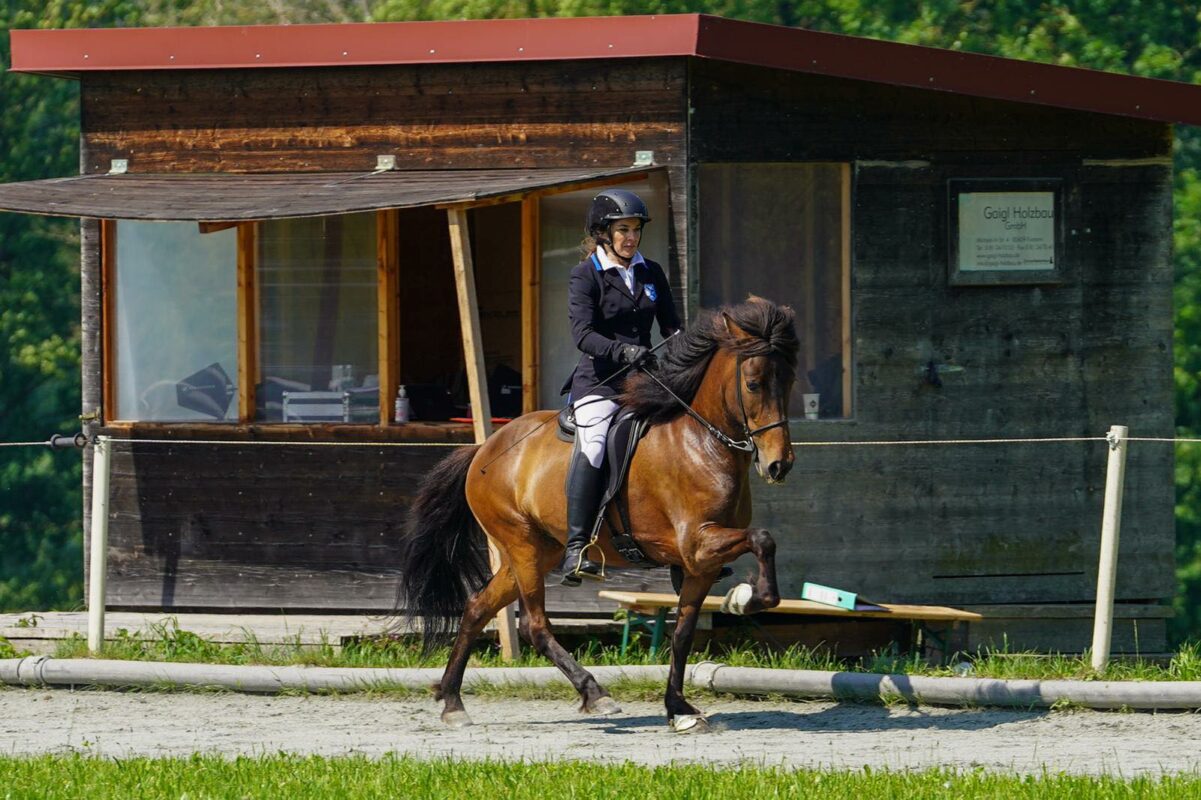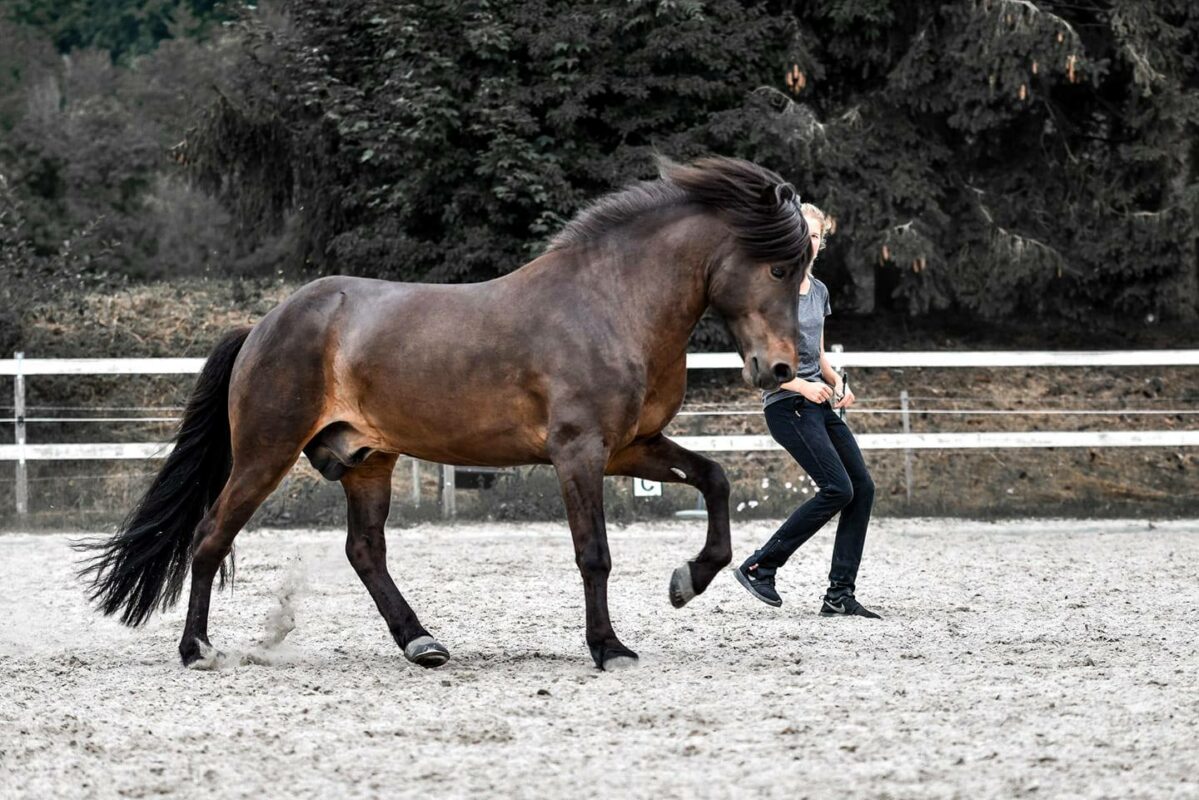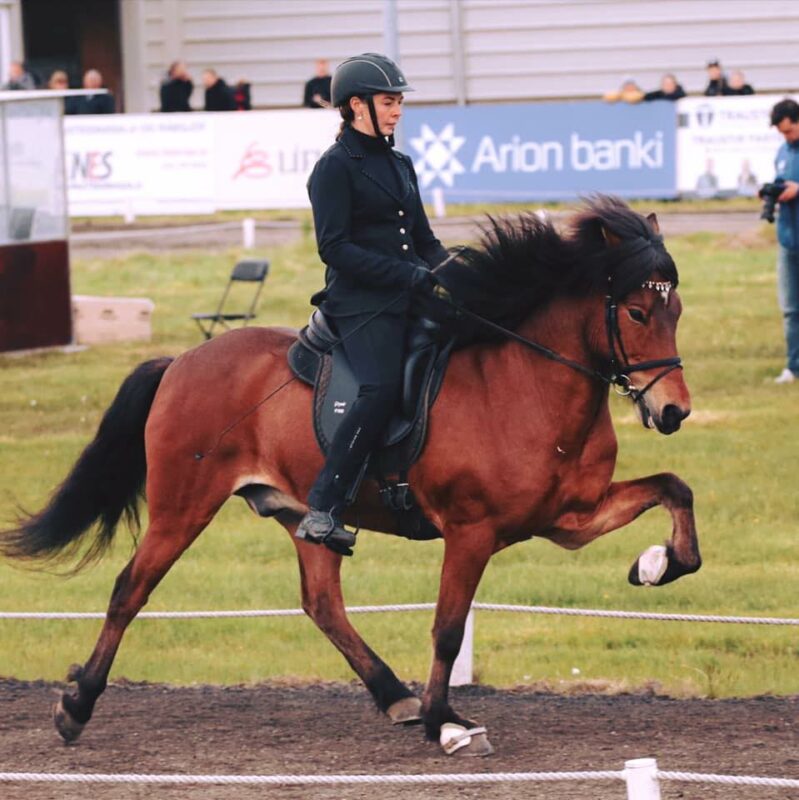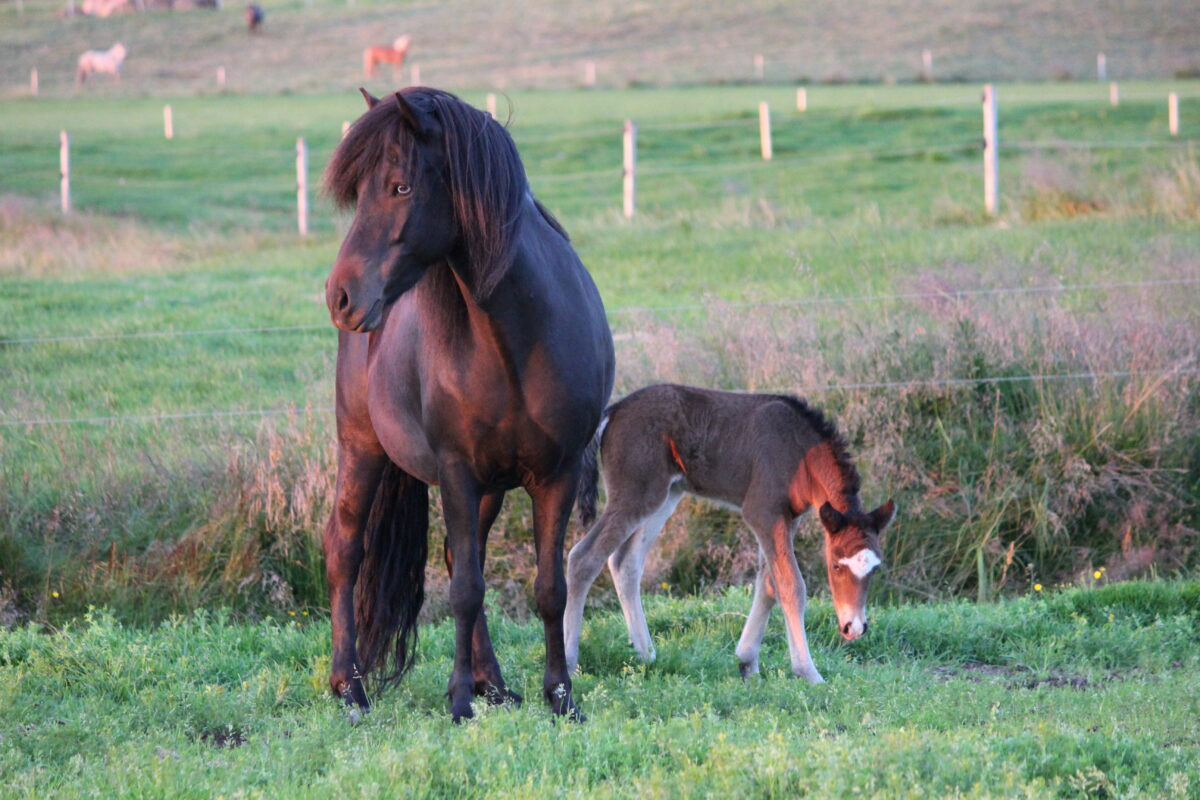 Assessment of offsprings
Kyrrð frá Stangarholti gives horses that are higher than the moderate size. The head is fine and sharp, the neck is slender, erect and set high with high shoulders. The croup is powerful and even. The proportions are good. Legs are dry and fairly straight. Hooves are quite good and mane and tail average.
The offsprings are mainly fourgaiters. The tölt is clear-beated, with good leg action and long strides. The trot is long strided and uphill. The gallop is high with good suspension and the canter is excellent. The walk is clear-beated with long strides. Kyrrð frá Stangarholti gives willing and cooperative horses who have a good general impression and high leg action.

ID number and name
IS2007158162 – Spyrnir frá Þúfum
IS2008258162 – Ró frá Þúfum
IS2009258161 – Þögn frá Þúfum
IS2010158163 – Kaktus frá Þúfum
IS2011158163 – Ringó frá Þúfum
IS2012258163 – Skálmöld frá Þúfum
IS2013258162 – Værð frá Þúfum
IS2014158162 – Sírius frá Þúfum
IS2015158163 – Rammur frá Þúfum
IS2016258163 – Stilling frá Þúfum
IS2017158166 – Bokki frá Þúfum
IS2018158165 – Júlíus frá Þúfum
IS2019158163 – Kasper frá Þúfum
IS2020258162 – Nn frá Þúfum
IS2021158163 – Nn frá Þúfum
IS2022258170 – Nn frá Þúfum
Total
–
8.07
8.19
8.02
–
8.38
8.24
–
–
–
–
–
–
–
–
–
Highest FIZO Assessment
Landsmót 2006
Rider : Mette C. M. Mannseth

| | |
| --- | --- |
| Head | 9.5 |
| Neck, withers and shoulders | 8 |
| Back and croup | 8 |
| Proportions | 8 |
| Legs | 8 |
| Joints | 3 |
| Hooves | 8.5 |
| Mane and tail | 8.5 |
| Conformation | 8.13 |
| BLUP | 114 |
| | |
| --- | --- |
| Tölt | 8.5 |
| Trot | 9 |
| Pace | 5 |
| Gallop | 8.5 |
| Spirit | 9 |
| General Impression | 8.5 |
| Walk | 8 |
| Rideability | 8.13 |
| Slow Tölt | 8.5 |
| Canter | 9.5 |
| Total | 8.13 |